Roar by Cora Carmack
My rating: 1 of 5 stars
I can't even with this book right now.
Why did I DNF? Despite finding some kind of problem on every single page and not enjoying it as much as I thought I would be able to, I didn't want to give up on this book. I found it randomly while browsing at the used bookstore and was just like "This book is so gorgeous AND it's a romantasy AND I love the voice! Buying!" It's been a while since I bought a book instead of just getting them from the library, so I really wanted this one to be good.
Hahaha, Corinne, how foolish you are.
I DNFed because the love interest is a douche who disrespects the FMC's boundaries and obsesses over her body and curves, the FMC has zero agency and just lets him mistreat her, and when another male character starts disgustingly flirting with her, she doesn't tell him to eff off or try to defend her own honor in any way, shape or form.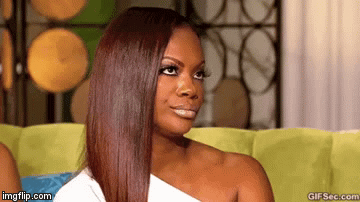 The one saving grace this book had was the magic system. Except that also sucked.
Usually with my book reviews, I'll give three good things, three bad things, because I don't want to just rag on something forever and I want to say something nice about everything I read, but this literally did not have anything good going for it. The cover design, yes, it's nice. The magic system is kind of intriguing and if not for the terrible characters and very very bad romance and slow pacing, I could have really enjoyed the worldbuilding and the way the magic system worked. Except I had problems with that, too.

(Me when thinking about this book)
I'll go ahead and give a summary of my thoughts, separated into categories: logical/inner consistency issues, issues with the romantic relationship, general WTF moments, and spelling and grammar problems. And OHMIGOD THERE'S A LOT THE MS WORD DOC WHERE I WROTE MY NOTES IS 3000+ WORDS OKAY I'LL TRY NOT TO INFODUMP HERE WE GO
(me anytime I write a review:
)
Let's start with the issues I had in terms of inner consistency and logic… I'm just going to list them off in bullet point order, provide the page on which they occur, and maybe occasionally throw in a GIF.
Rora is dealing with an injury caused by a knife to the arm and up until this point it's been completely fine but all of a sudden it's bothering her again for no reason? (p. 72)

Rora's hood is falling backwards so slowly that it takes three whole paragraphs and then it doesn't even fall back enough for her face to be seen? (also p. 72)

We find out that there's a group of storm hunters who are literally competing with the royal family to tame the storms, but Rora apparently doesn't know about them. She doesn't even question why she doesn't know, like "Does my mother know about this? Was she hiding it from me? Does my mother not know about this, either?" So then we're just left to wonder why the royal family doesn't know about this or if they do and kept it hidden from Rora, etc. (page 78)

Locke insists on showing her the way out, but all this time, we're under the impression that she's on the edge of the marketplace, so shouldn't she be able to find her way out by herself? And this continues onto page 100, when he lets her leave the marketplace by herself. Does she or doesn't she know how to get home on her own? (page 79)

Locke gets the first view of her face when she drops her hood, but earlier her hood was up and he was like "She's so beautiful." So could he or could he not see her face before? (p. 80)

The condition of her arm is all over the place. First it's in pain, then it's completely healed, then it's making her faint because of the blood loss (which, let's be honest, Locke manhandles her, forcing her wound to reopen) then it's okay again, then it's all of a sudden bleeding once more. (p. 91)

We get a flashback from Locke's POV. Why does everything have to remind Locke of something in his past? Too many effing flashbacks when I still have yet to care about him in the present-day. (p. 93)

Yet another flashback. Everything has to remind Locke of something in the past. A long time ago, I read and DNF'ed a book called Lost in Tokyo where literally every other sentence the narrator was sending us into a multi-paragraph flashback, and this is getting to be Lost in Tokyo levels of unnecessary flashbacks on Locke's part. (p. 94)

At every single chapter break, we get an excerpt from the origin myths of the land, or a quote of some kind. But no one ever references these origin myths or quotes or books or anything that are showcased. So by about page 100, I was literally just skipping these.


NOPE.

Novaya is worried about the princess being dead or lying unconscious somewhere. Then why did you let her go out when she was so injured that she fainted anyway?? I'm not buying the bit about Rora being like "You can't stop me" because Nova could have told someone. (p. 104)

I still don't get how Rora's cloak covers her entire face Strider-style so absolutely none of her features can be discerned. And this is relevant because Rora comes back, her head covered by her cloak, and none of her servants, who have been working for her for years, recognize her. (again on page 104)

Novaya finally tells us about how the crown knows about the vigilante storm hunters but ignores them, but again, why didn't Rora question this earlier when she first met them?? That is such a missed opportunity. (page 105)

Cassius is waiting in Rora's rooms when she returns, and Rora isn't aware he's there. Can you say "stalker"? Also hasn't she ever heard of locking her door? Yes, he tells her that the maid let him in, but then why doesn't she go find the maid in question and exact royal punishment? She does have that power, after all WHY DOESN'T SHE DO ANYTHING GODDAMMIT (see my note below about Rora having approximately zero agency) (p. 106)

Novaya tells Aurora more about the marketplace but how does she know this? We don't have any explanation for how Novaya would have access to this information so it just reads as authorial intrusion. (p. 107)

"Novaya did not know what had happened the night she found the princess crying outside her room" but we never saw the crying scene happen, so this comes out of nowhere and draws me out of the story. Whereas if we had seen that happen, it could have served a double purpose in that it could have solved the earlier problem of solidifying Novaya and Aurora's relationship. (p. 109)

I don't have a good read on how she feels about Cassius. First she's head over heels for him, then she hates him, then she's indifferent… her emotions have been so completely all over the place that by this point we're not sure how she feels about him. Which is relevant because she's about to follow him and see where he's going, so that whole scene has no impact. (p. 114)

Rora's telling us how her mom is strict, but not excessively cruel and is finding it hard to believe that the queen would send people into exile for not paying their taxes, but we haven't seen enough of Rora and her mother's relationship to be able to feel that disbelief with Rora so that scene has no impact, as well. (p. 118)

I wasn't aware that she was disguised, especially since about four paragraphs earlier, she talks about being fitted for her wedding dress, but all of a sudden, she's "donning her disguise again."? (also page 118)

Rora tells Novaya about "Cassius' betrayal" but we don't remember what the betrayal is to begin with, so we should have had an actual scene of her telling it to Novaya and having Novaya gasp in horror along with us so that "Cassius' betrayal" makes actual sense. (page 135)

Locke is surprised at her hair having changed from how it used to be, but as far as we know, he didn't actually see her hair before she cut it Mulan-style. So how does he know what her hair looked like when it was covered by her hood the entire time? (p. 140)

We've got a scene with about ten various side/minor characters and I don't know any of them or give any craps about any of them, so I don't care about the scene at hand, and it drew me out of the story to have to keep track of all these characters. (p. 150)

Now Rora is traveling with the vigilantes and we see Locke trying to plot out their course, but where are they going? Do they have a destination in mind? He thinks about how he doesn't want them to fight a storm until Rora is ready, but we haven't seen him training her and we don't know how ready she would be. (p. 163)

The vigilantes are using a contraption known as "the Rock" which is a mechanical automatic driving thing. But who built it? How did they come to possess it? Especially since earlier (we're talking a few dozen pages), they insisted that although they have the ability to invent new things, they couldn't invent anything because it would attract too much attention by the royal family. (p. 164)
Phew, sorry for all the infodumping.
If that doesn't turn you off reading this book, let's move onto my next category… THE ABUSIVE ROMANTIC RELATIONSHIP THAT IS COMPLETELY UNHEALTHY. Same as before, I'll just list them off and pepper them with memes and GIFs when I feel like it's relevant.
Rora wakes up from fainting and has to force herself to remember Locke but recognizes Jinx immediately. Yeah, I'm really inclined to root for this romance when she doesn't recognize her love interest with whom she's spent multiple pages but recognizes a background character who she's met literally once. (p. 96)

General manhandling of Rora by Locke causes her wound to reopen. She asks him to let go and he doesn't. This is a sign that Rora is in a bad relationship.

Locke isn't the only one guilty of general manhandling without prior consent; Rora manhandles him as well. Great. Fantastic romance. #sarcasm

Locke holds her hips, pulls her close until her cheek brushes his chest, and she doesn't object to being groped. Ew. Fucking object, why don't you. (p. 79)

Locke keeps comparing Rora to his little sister which awakens his protective instinct toward her but then keeps obsessing over her body, noticing her breasts, her curves, and of course, not letting up with the manhandling. This is a sign that Rora is in a bad relationship. (p. 90-ish onward)

Locke calls Rora a naïve little girl and disregards what she's saying. This is a sign that Rora is in a bad relationship.

Physical abuse of Rora by Locke. Manhandling me no likey. This is a sign that Rora is in a bad relationship. (p. 166)

More general manhandling of Rora by Locke. Especially when Rora obviously doesn't want it. This is a sign that Rora is in a bad relationship. (p. 167)

In this whole section, he keeps comparing Rora to his sister but then is obsessed about her body. This is a sign that Rora is in a bad relationship.
Still think this book is a good one to pick up and read? Here are some more general WTF moments that didn't fit into either of the above categories.
Rora has less agency than Bella Swan
RORA HAS NO EFFING AGENCY OHMIGOD. She's got no magic, so she's resigned herself to marry another Stormling so her country will remain safe. I actually really admire and respect that. But the entire first ten pages or so, when she's thinking about all this stuff that's about to happen, she's like "I'm going to remain strong and fulfill my duty to my country" and I really respected her. Then she meets her fiancé, who is an actual asshole, and insta-love happens so bad that the cringe can't even be described. He's making her breath catch, she can't think straight around him, etc. It's one thing to be attracted to someone upon meeting them, but this is like "Maybe it wouldn't be so bad to be married to him after all" despite the fact that he shows his douchebaggery outright by manhandling her against her will—when her dress is causing her to walk slower than he would like, he picks her up and throws her over his shoulder like a bag of rice or something and she's just like "Ooh, what a big strong handsome man." And later on, when she's being manhandled by her actual love interest, she does nothing to defend her honor, tell him to stop, or DO ANYTHING. She's so effing passive it hurts, other characters have to tell her what to do or tell her information that SHE SHOULD KNOW ALREADY OHMIGOD.
Possible sequel baiting
After I DNFed for sure, I peeked ahead to the ending and I'm very suspicious. It looks strangely like a cliffhanger ending to me. You know, where we end in the middle of a huge action sequence without any conclusion to the battle at hand so you have to buy the second book to find out what happens. Of course, it might not have been a cliffhanger ending after all, but it looked way too suspicious for me not to mention it here.
THE CHARACTERS SUUUUCK AND WHY DOES THE ROMANCE SUUUUCK
All the characters in this book kind of sucked arse. I felt a little sorry for Rora at times, being the victim of circumstances, but then her absolute disinterest in fighting for her own future when she had the opportunity to (like when she was being manhandled against her will) really didn't endear her much to me. And except for her, I hate every single character in this book. Cassius and Locke can go fuck themselves, the douchebags. I have no opinion about any other characters because all other side characters (yes, even Novaya, who was kind of a sidekick with a major role in the beginning up until my DNF) had no presence in the story. Considering that a romance book, of which this is not Cormack's first, has to have good characters who have a strong presence, and the characters in this book are really awful, I have to question if any of her other romance books have the same issues. I actively hated the male love interest and gave zero fucks about the female love interest. Apparently this is Cormack's first fantasy but she's written romance books before this? Well, why is it that her worldbuilding and magic is more tolerable than the awful relationship she builds in this book??
RORA IS A SPECIAL SNOWFLAKE
Yet another man, aptly named Bait, throws himself at Rora. Either we're supposed to take it seriously, in which case Rora is a Mary Sue with guys literally falling at her feet, or else it's a vain attempt at comic relief provided by the author, in which case it's not funny. Either way, Rora needs to reply in some way, telling him to knock it off, and she doesn't. >.< (p. 139) This repeats itself on page 150, when Bait shamelessly flirts with Rora and she doesn't tell him to eff off or give him a bit of good old-fashioned snark that we all know she's perfectly capable of. Locke has to be the one to get Bait off Rora's back. BARF. Way to have agency, Rora. Good job. #sarcasm
I'm almost out of room in this review, but it's worth mentioning a few SPaG (spelling and grammar) issues because this book was published by Tor, a huge traditional publishing house, but had so many typos I'm cringing thinking about how many people must have worked on this book and how these still made it to final publication. I would quote each of the sentences that caused me to note these, but I don't have enough room. If you would like the specific examples, I would be more than happy to provide them in the comments of this review.
Page 63: Pronoun disagreement
After this, my editor brain went on high alert and I couldn't help but stop reading to take note of the following pages needing line edits:
Page 67: Unclear prose
Page 69: Weak prose
Page 77: Unclear prose
Also page 77: Unclear prose
Page 82: Unclear prose
Page 85: Redundant prose
Then we have an actual typo…
Page 87: Verb error "she listed to the side"
Editor brain continued to not shut up, and I marked the following pages:
Page 97: Weak prose
Page 98: Repeating "moaned" twice in rapid succession, not to mention that "moaned" immediately denotes sexual pleasure, regardless of the fact that this scene was a completely non-sexual one and she was eating food and moaning in satisfaction.
Then we have more actual typos.
Page 103: Verb conjugation error
Page 138: Capitalization error
Page 150: Everyone calls Bait a "novie" but that's not a real word. Not even Google or Urban Dictionary have a definition that could give you an idea of what it really means. So you assume that it's one of those made-up words that only exists in the world of the story, but then Rora doesn't question what it means nor tell us what it means, so we're just left with a huge WTF.
Page 151: Comma disagreement
Then more line edits…
Page 153: Unclear prose
Page 159: Cormack specifically wants us to notice Rora's breasts in a book where we're already worried about the male love interest comparing her to his little sister yet obsessing over her body.
Page 164: "Kept" is repeated two sentences in a row
Page 165: Cormack specifically mentions Rora's breasts in a scene from Locke's POV and again, we're already worried about him obsessing over her body and manhandling her inappropriately.
In conclusion, this book promotes unhealthy, abusive relationships where men manhandle, grope, and disrespect women and women aren't allowed to defend themselves or tell the men to shut up. This particularly worries me because this is a YA book aimed at impressionable teenagers. I not only don't recommend this book to anyone, but I urge you not to read it because it purports that these sorts of abusive relationships are acceptable and should be aspired to.
Have you read Roar? What did you think of it? Leave in the comments below. Also recommend me good romantic fantasy books that don't have abusive relationships! Please. I need to read something good.